In trying to come up with unique ways to wrap stick pears and use crystals and beads, the challenge is flow, style, and grace.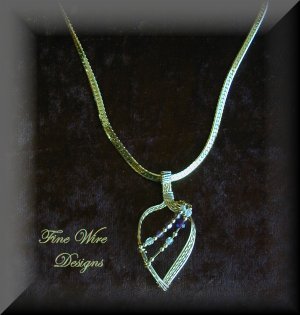 Using Czech Fire Polished beads and gold filled balls, this heart shaped pendant is very comfortable to wear.
This is an interesting piece of fantisy cut quartz - there is a flaw in the upper 1/4 of the stone, but the wrap covers it up nicely.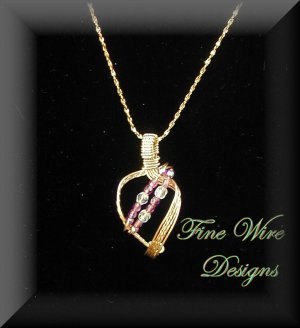 I wanted a Three Dimensional look to my pendants - I think the rolled sides on these hearts gives this illusion.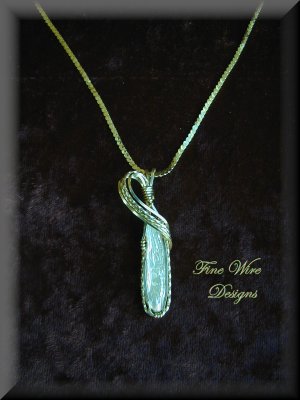 Stick pearls are always my favorite thing to wrap. I love the feel of them. They are such an elegant pearl.